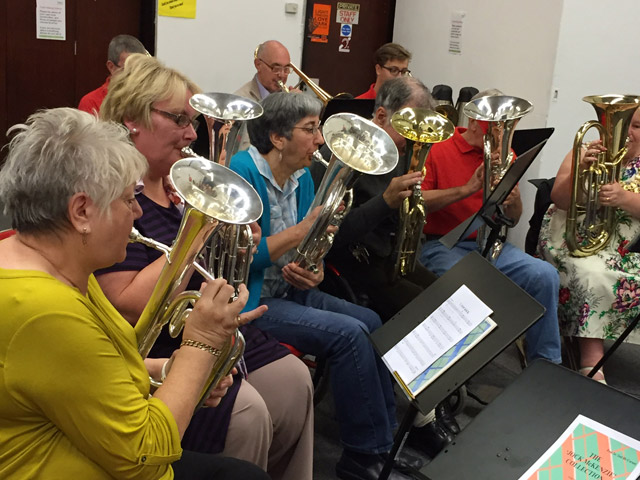 Astley Unlimited Band is aimed at connecting up with adults with a love of brass banding who have time to spare in the day to enjoy playing music, it now attracts over 30 players for its weekly rehearsal at St Stephen's Church in Astley.
Astley Unlimited Band rehearse at St Stephen's Church in Astley from 11:30-1.00pm on a Monday and we offer a warm welcome to players of all standards, even complete beginners.
Beginners are welcome to turn up from 11am, from 11am to 11:30am a beginners group will be run offering tuition from Stella Williamson.

Membership costs £3 per week towards the rental of the venue and running costs and instruments are available to hire for £20 per term.
The band is run by Helen Minshall and her daughter Samantha - both with loads of highly respected brass band experience.
For all enquiries regarding concerts or if you'd like to join the band then please email AstleyUnlimitedBand.
With thanks to the Wigan Council 'Deal for the Communities Fund' which helped to get the project off the ground.